Swapping Between Registered Distances within an Event
Are you registered to participate remotely in more than one distance? Here is how to change between your registered distances.
On your Start Race (or Practice Race) screen you will see a > symbol next to the displayed race distance.
Tap on the > Symbol; a selector screen will appear with your available distances.
Pick which distance you will be completing in this activity session.
Hit Start (or Practice) Race when you are ready.
Check out the animation below to see how it works.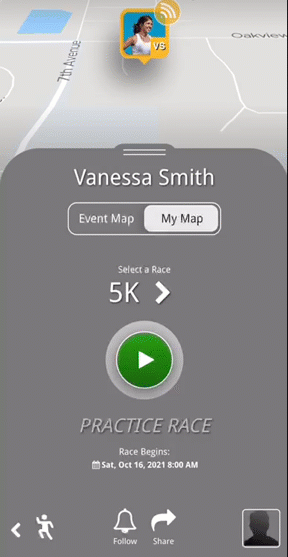 NOTE: You must be connected to the internet in order to switch the race. We recommend changing races before leaving for your run.
Already completed a race distance? Your > selector is located in the same spot. Tap to pick your next distance.